How to Create a Blog Post
1. Log into the back-end of your website. We will provide you with the URL, username and password.
2. In the left hand menu click on Posts. Click on the "Add New" button at the top of the page.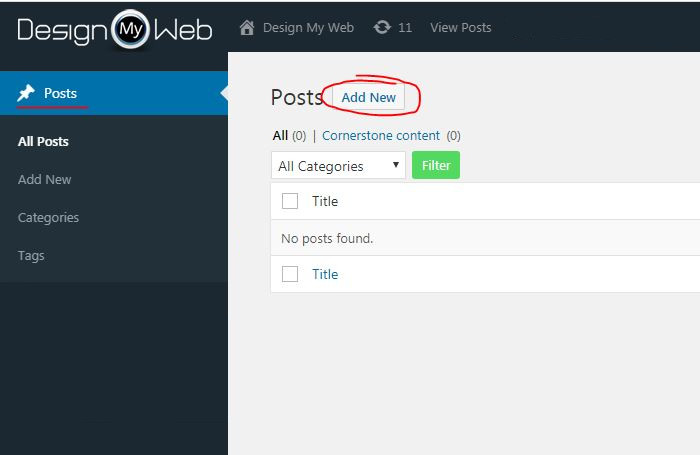 3. Add the following content to the page:
Enter the title of your post.
Enter the content for your post. Need more help click here.
Select the correct category for your post.
Upload a featured image.
4. Upload your featured image. Click on the link "Set featured image". Drag and drop your image onto the page. Or you can select the image by clicking on the green "Select Files" button.
5. Click on the Publish button in the top right to save your work.