How to Edit the Gallery (ESS Grid)
1. Log into the back-end of your website. We will provide you with the URL, username and password.
2. In the left hand menu click on Ess. Grid.
3. Here you will find a list of all current galleries. Click on Settings next to the one you wish to edit.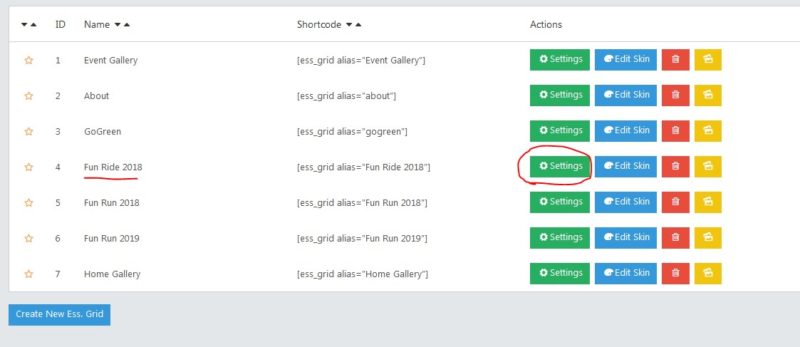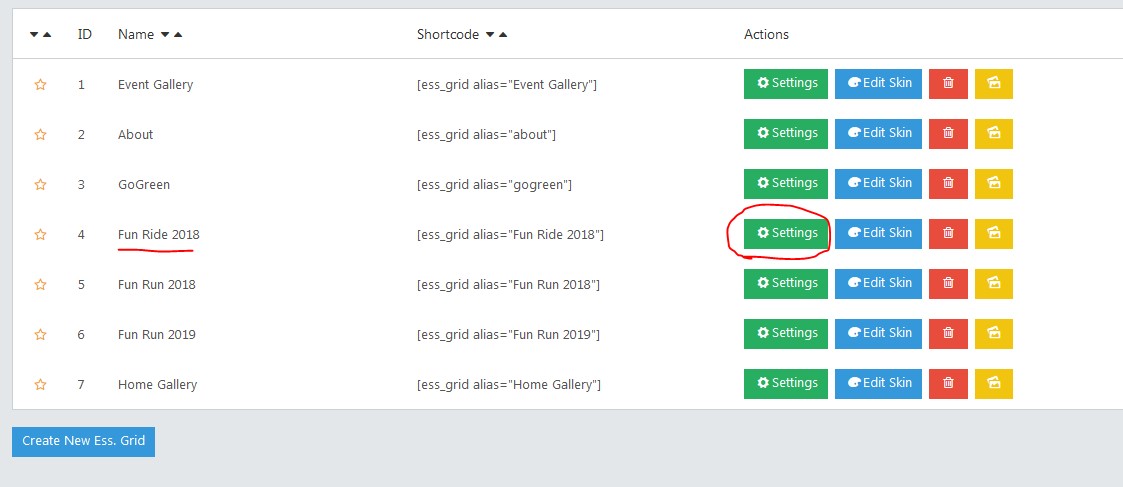 4. To remove an image from the grid. Click on the bin icon next to it. And to add more images to the grid click on Image(s) and then on Bulk.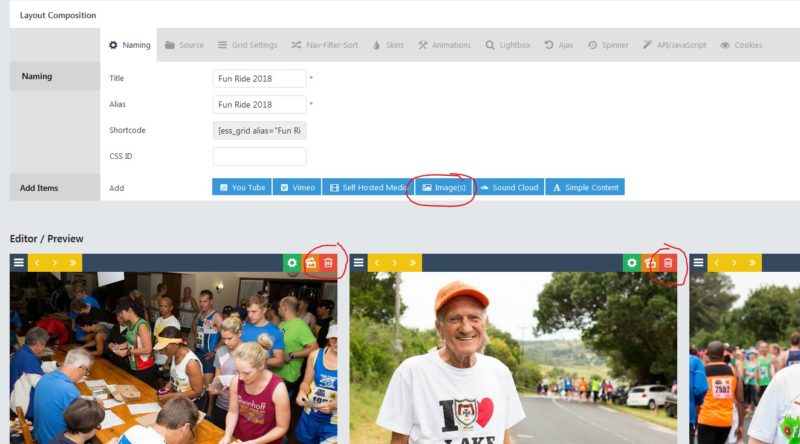 5. Drag and drop your new images in this block. Or you can click on the green button and find the images on your computer and upload them. Once the Images are uploaded click on the blue Choose Images button to add them to the gallery.
6. Click on the top green save button to save your work.